We're always updating our blog with great content – click here to check it out!
If you sell steel buildings, you need this.
Connect a custom branded, online building designer to your website. Allow your customers to design their dream building straight on your website.
Save time, get better leads and sell more buildings!
Save Time.
Get Better Leads.
A Complete Tool, Ready for You Today
Help your clients design their dream buildings straight from your website with our Easy Building Designer. Get better quality leads, save time, and create an incredibly seamless experience for your clients.
Immediately Increase Your Brand Credibility Online
White-Labelled So Your Brand is the Hero
Our Easy Building Designer is designed to make YOUR business the hero. Your customers will see your brand and logo throughout the whole process which in turn will build the credibility of your brand and impress upon them the quality of your business.
Simply upload your logo and choose your primary color and you are ready to go! Easy!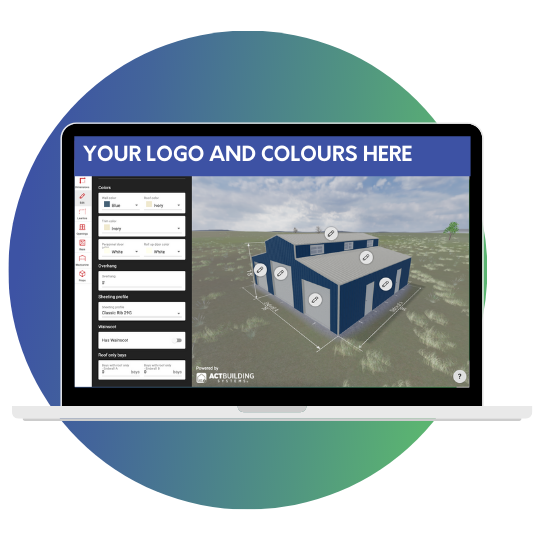 Use the Live Demo and have an example lead sent to you now!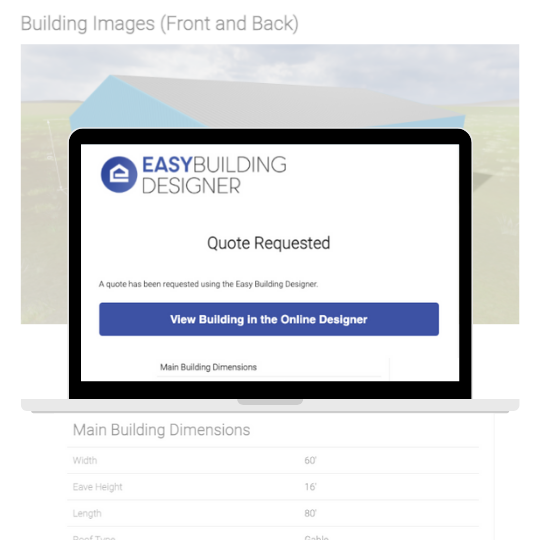 Hear from some of our users
Our company has been using Easy Building Designer since April 2020, and we have found that more than 90% of our leads come through Easy Building Designer.
We give Easy Building Designer a rating of 5 stars for its performance and its impact on our business. We would highly recommend this tool.
The leads we received through Easy Building Designer are more qualified than other leads and compared to other online designers, which also vary in quality.
With the Easy Building Designer, we saw an immediate increase in not only the quantity of leads that came through, but also in quality.
Get Your Online Designer Today
Take Advantage of Our Cancel-Anytime Guarantee
Our Goal is to Help You Sell More Buildings
Get Your First Month Free!
5-Star Average Review
Available Now (5 minute setup)
Check Out Our Recent Blogs!
Frequently Asked Questions
Ready to Setup Your Online Building Designer?
Get Your Easy Building Designer Today!